Spanish brown and gray always be my daily & favorite lens!! Look so pwetty, natural on my dark brown eyes.
Chiya
10/06/2019

Very natural and comfortable. It doesn't have outer ring which I like.
Olensss
09/27/2019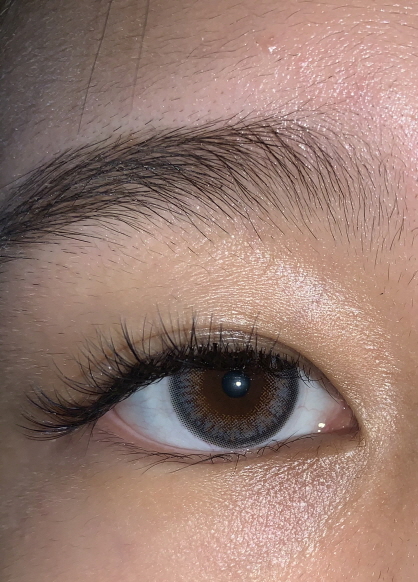 The lenses are comfortable and it looks good on me. Recommended to purchase
Nicole
09/22/2019

My favourite! Albeit very subtle on my very dark brown eyes, it's such a gorgeous color and gives me a more mysterious look. Perfect for daily usage and natural, extremely comfortable. Great if you want to slightly change your eye color but still don't want to go overboard.
More
Quinn
09/18/2019

Take some times to actually receive the products. When I opened it, I was surprised that the color was so light. However, it looks so good when I actually put it on. It is a very settle color that you can wear it on a daily basis. In addition, it is very comfortable that I don't feel anything.
More
Wen
09/13/2019

really comfortable on the eye and it looks really natural. will definitely recommend!

bella
09/10/2019

Very natural & comfortable, would definitely repurchase. Doesn't lose out to my normal dailies contacts in terms of how comfortable it is but if you have sensitive eyes like me you may find the moisture level a tad weaker but that's to be expected.
More
Nini
09/08/2019

The contact lens is really natural and yet stunning. Would totally recommend this!
Shu Wen
09/07/2019

This contact lens looks really natural and yet stunning at the same time! Recommended!
Shu Wen
09/07/2019

Looks really natural and yet mesmerizing at the same time! Would purchase again! :)

Shu Wen
09/07/2019